The holy month of Ramadan, or Ramzan as we call it in India, will begin on Thursday May 16 or May 17 depending on the moon sighting. During this month, Muslims fast from dawn-to-dusk. This fast is called Roza. Roza is observed to attain purity and piousness in the month of Ramadan. This is a way to get closer to Allah.
Before the fast Muslims consume Sehri. It's a meal eaten before the fast begins. The fast is broken with Iftar, an evening meal consumed after the sunset.
Here's the timetable for Sehri and Iftar in India's big cities like Mumbai, New Delhi, Hyderabad and so on.
Ahmedabad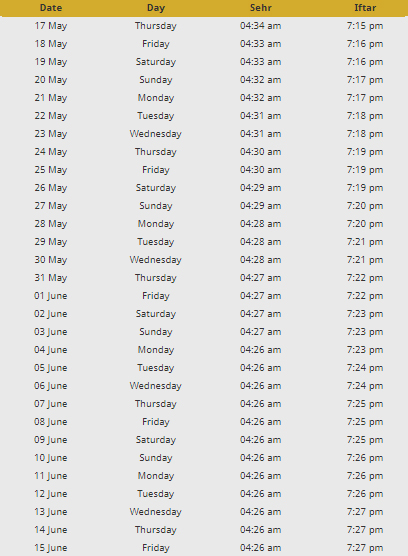 Bengaluru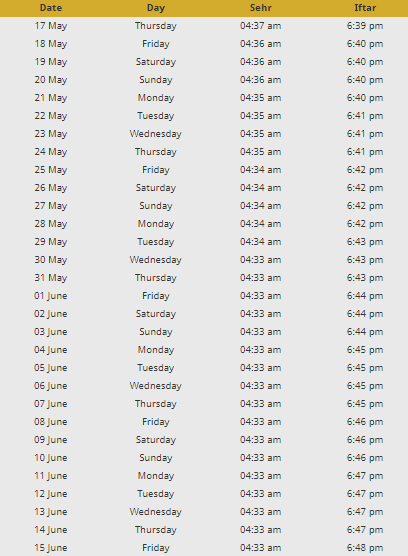 Chennai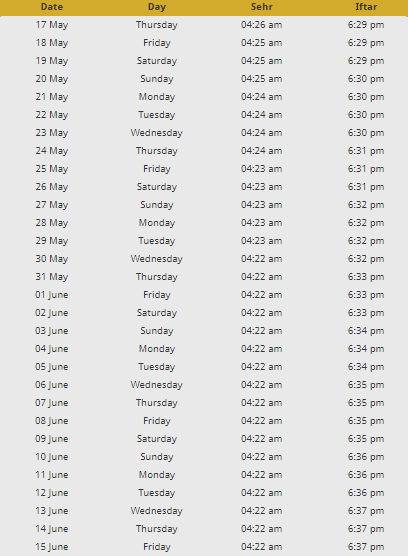 Hyderabad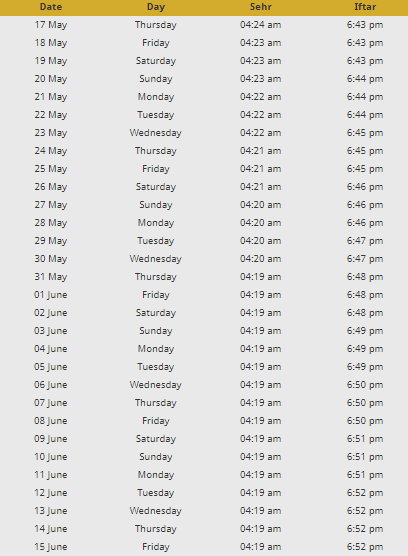 Kolkata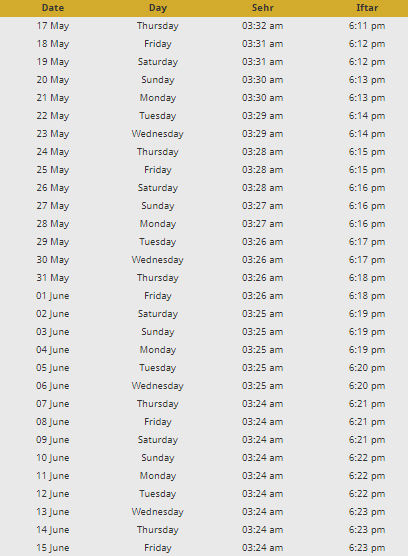 Mumbai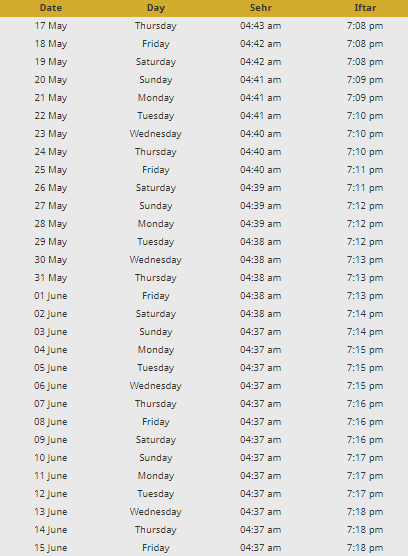 New Delhi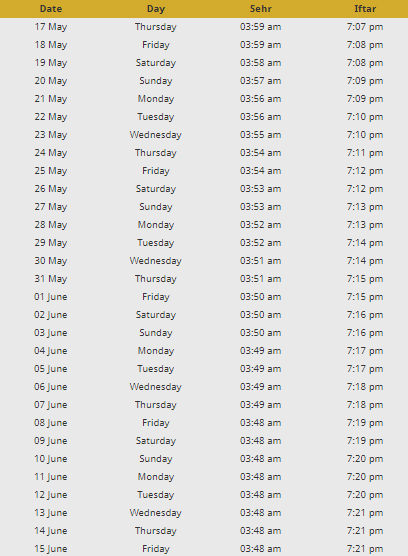 Srinagar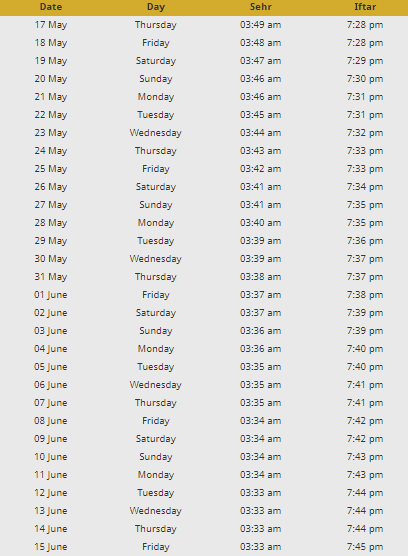 Date updated:
Tuesday, 15 May 2018 – 11:05pm
Article Images: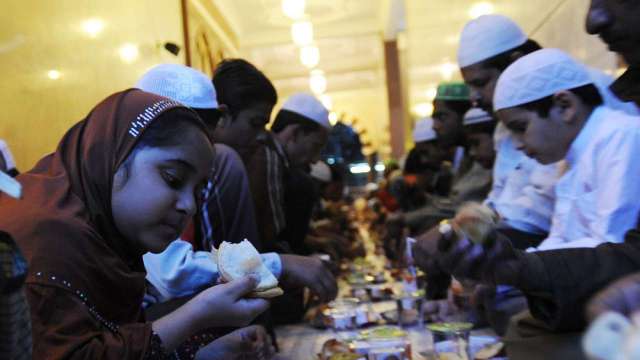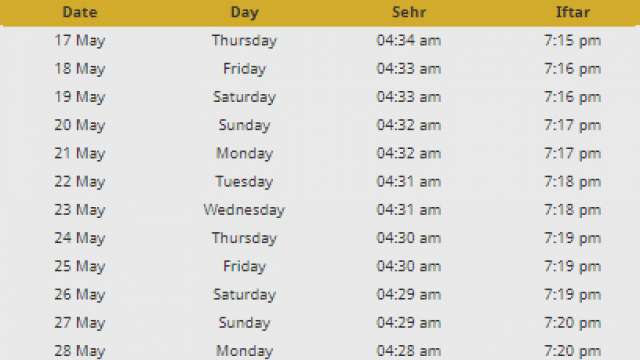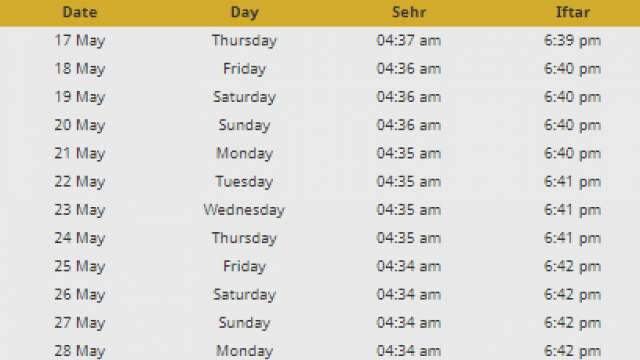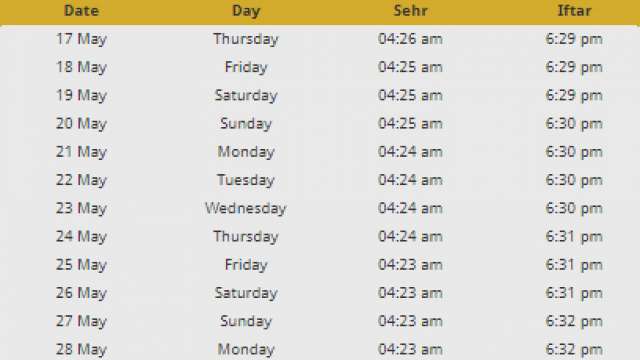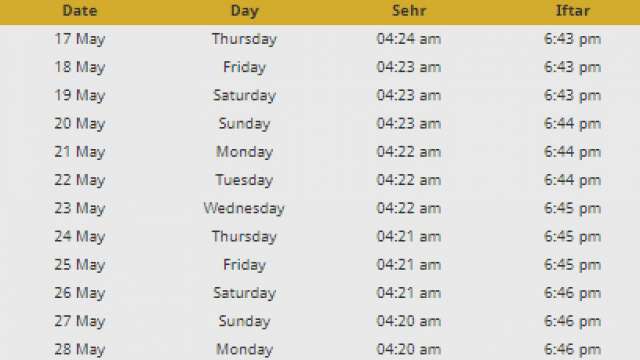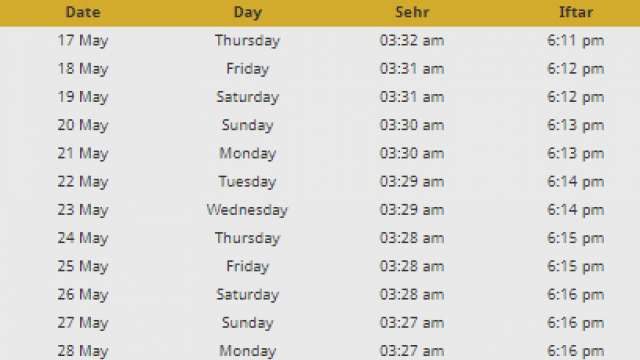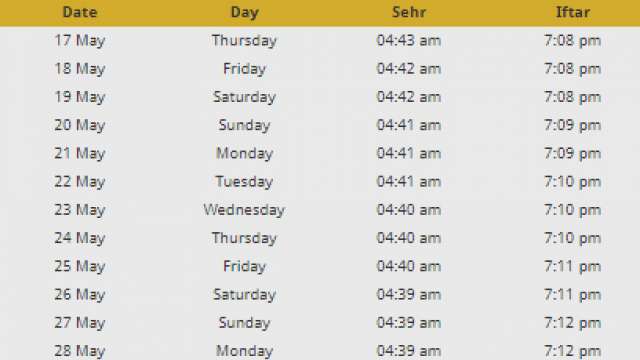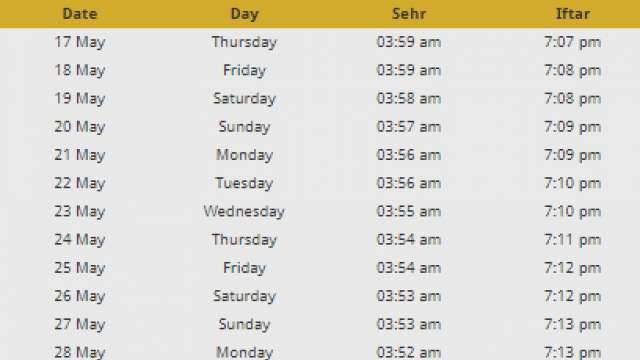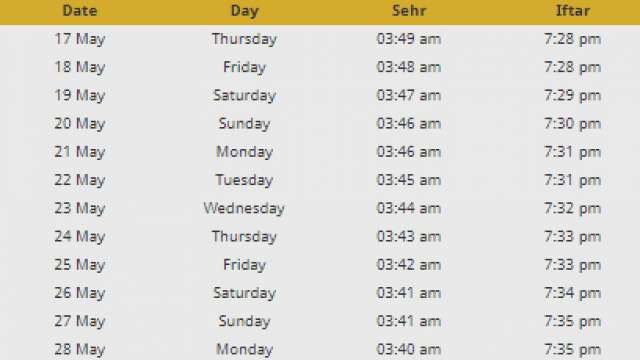 from Daily News & Analysis https://ift.tt/2rP3t9B