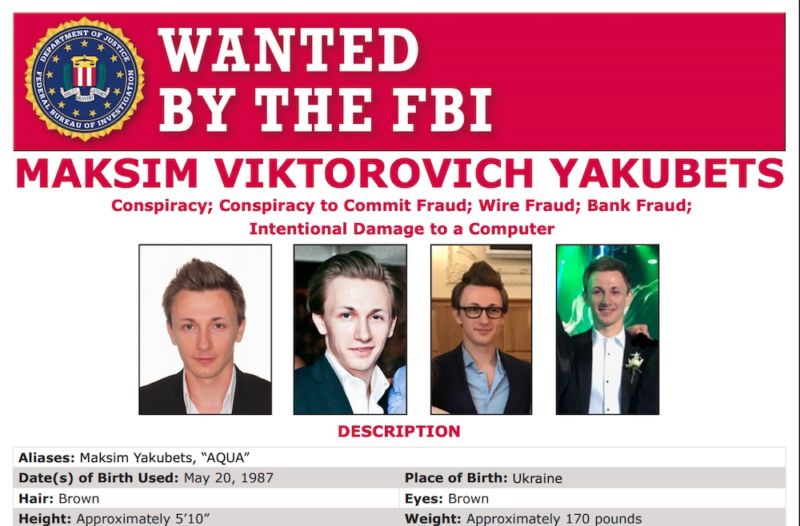 Federal prosecutors have indicted the kingpin of Evil Corp, the name used by a cybercrime gang that used the notorious Dridex malware to drain more than $70 million from bank accounts in the US, UK, and other countries.
Maksim V. Yakubets, a 32-year-old Russian national who used the handle "Aqua," led one of the world's most advanced transnational cybercrime syndicates in the world, prosecutors said on Thursday. The crime group's alleged deployment of Dridex was one of the most widespread malware campaigns ever. The UK's National Crime Agency said the syndicate used the name Evil Corp.
Dridex was configured to target the customers of almost 300 different organizations in more than 40 countries by automating the theft of online banking credentials and other confidential information from infected computers. Over time, Dridex creators updated the malware to install ransomware. Previously known as Bugat and Cridex, Dridex used zeroday exploits and malicious attachments in emails to infect targets. The malware was designed to bypass antivirus and other security defenses.
Read 10 remaining paragraphs | Comments
from Biz & IT – Ars Technica https://ift.tt/369CarU
https://arstechnica.com