While the government formation still hangs in abeyance in Karnataka, all roads are leading to Brahmavara in Udupi district. To Haradi village to be precise. To the doors of a local priest Keshava Rao a well-known astrologer and tantrik to whom many high and mighty flock.
It began on May 14th when BS Yeddyurappa's son Raghavendra landed there in the early hours. He was with the priest for over two hours. On the day of counting Rao had another visitor HD Ramesh former PM HD Devegowda's youngest son. As if this weren't enough Wednesday morning saw outgoing CM Siddaramiah's son Yathindra who had contested from Varuna also coming to visit the priest. Villagers say the secluded house was teeming with cops as every time the VIP convoys arrived. Despite their curiosity getting the better of them, the villagers could only go within a few hundred metres from the house and were being stopped by police.
One of them Neelesh Devadiga who runs a grocery store in the neighbourhood told DNA that Rao was a disciple of Unnikrishna Panicker Parappanangadi, a small town in Kerala's Malappuram district (He was the personal astrologer of late Tamil Nadu chief minister J Jayalalithaa, former Sri Lanka president Chandrika Kumaratunga, former Sri Lanka prime minister Ranil Wickremasinghe, and a host of businessmen, film stars and politicians and even the liquor baron Vijay Mallya). "He is trained in Ashtamangalya Prashnam and can answer questions about the future exactly," said Devadiga who said the villagers kept their distance because of his occult practices.
Kumaratunga had even made Panicker the cultural advisor to the government during her tenure — an equivalent to the rank of her cabinet ministers. After surviving an attempt on her life in December 1999, Kumaratunga became a devotee and sought his advice before taking any major decisions. Rao has himself travelled to Sri Lanka to conduct rituals at Kumaratunga's residence. "In fact, a few of the ex-Sri Lankan President Mahinda Rajapakse's followers keep coming here to meet Rao regularly," he said.
While no contact could be made with the astrologer-priest himself everyone is curious to know who he thinks the Gods are backing. "Wonder what he told them all? I can understand one party/leader coming to him but when all the three party leaders seek his intervention wonder who he is helping or backing himself."
Date updated:
Wednesday, 16 May 2018 – 8:34pm
Article Images: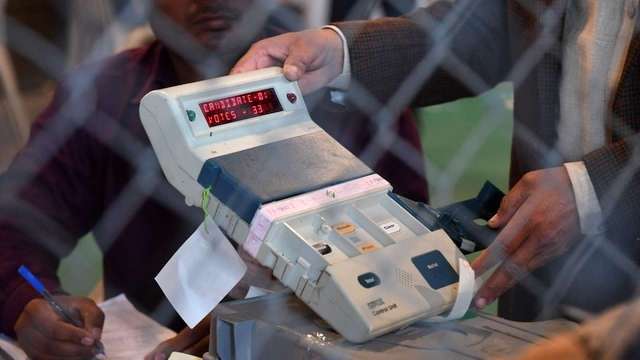 from Daily News & Analysis https://ift.tt/2InJRPX