Hrithik Roshan's sister Sunaina Roshan documented her life experience and had penned 'Zindagi', a beautiful blog whose chapter 2 'The TBM Chapter of My Life' has been published on Wednesday. Sunaina Roshan expressed her struggles through a series of blogs to inspire others to fight back.
She recently wrote the second part of her blog where she talks about the time she was diagnosed with Tuberculosis Meningitis and how that changed her life. Sunaina mentions in her blog how she was so weak once and was low with TBM that she wasn't allowed to meet anyone, not even her daughter.
She writes in her blog, "I was frail, weak and fragile with very low immunity. That was one of the reasons that for about first 10 days no one was allowed to meet me except my parents and brother, even my daughter was not permitted, as there was a high possibility of me catching infection.".
Earlier, Sunaina shared the introduction to her blog and the first chapter was about her mom, Pinky Roshan where she has written at length about the bond that she shares with her darling mom. and thanked her family for being the rock steady support in her life.
Sunaina Roshan has been through a broken marriage, battled depression, diabetes and hypertension, undergone bariatric surgery, sought psychiatric help and survived cervical cancer. And through it all, she's come out strong and smiling, with a willingness to share her experiences through inspirational blogs that she's penned down
Sunaina started writing after earlier this year, she was diagnosed with a severe kidney infection and was confined to bed rest. It was then when the braveheart realized the importance of family in her life. Sunaina now believes that it is only your core family that actually stands by you.
You can read her blog here.
Date updated:
Thursday, 17 May 2018 – 12:08am
Article Images: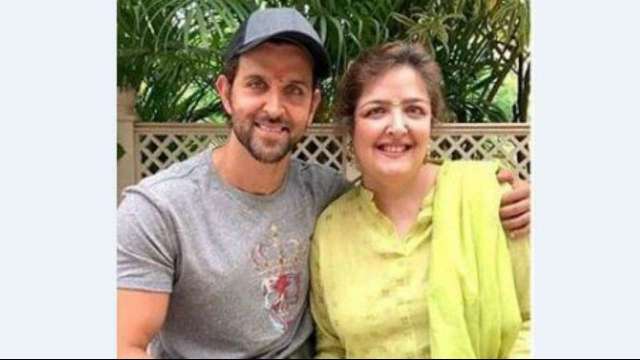 from Daily News & Analysis https://ift.tt/2GpebIe