June 5, 2019
EXCLUSIVE: Disha Patani talks in detail about her role in Bharat, her favourite beach wear and working with Varun Dhawan (Watch video)
EXCLUSIVE: Disha Patani talks in detail about her role in Bharat, her favourite beach wear and working with Varun Dhawan (Watch video)

Disha Patani is all set to impress us with Salman Khan's Bharat where she is playing a trapeze artiste and we will see her doing her some really awesome stunts! Talking about her role in detail and how she got it she told Bollywood Hungama, "So I was already training in general for myself, the basics in gymnastics. I was approached…Ali Sir (Ali Abbas Zafar) saw my videos and he saw that I could do flips and stuff. My coach's name is Nadeem Akhtar. He trained me for two months and we did all sorts of things like front flip, back flip… all of that where I broke my knee while training."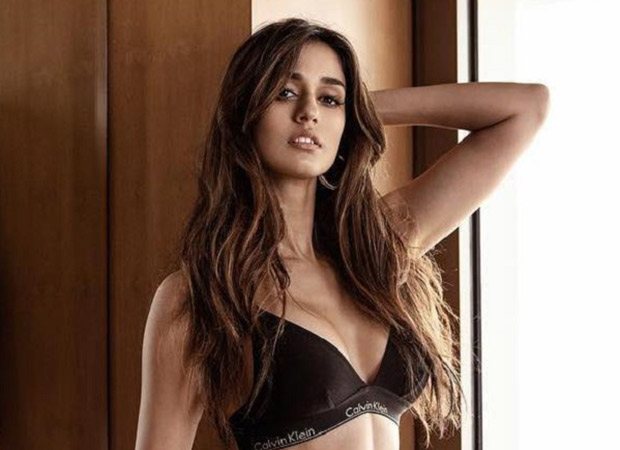 She even described how a day on the set of Bharat was for her. She said, "Honestly we were working so much. I don't remember any day or any time where we were cracking jokes. The whole experience was fun. I had to jump from a fire ring and do a front flip which was scary. It was scary and it was fun."

About Bharat and Salman Khan, she was all praises and said, "The film is pretty interesting. It was amazing. He is very nice person, very kind and very humble, I got to learn a lot from him." Also she revealed that she is waiting to meet Salman and hear about what he felt about her role in the movie. She said, "I haven't met him after  …ever since we finished the film. But I have gotten to know from few people that he liked it. Once he says it on my face I will tell you if he liked it or no."

There are many fans who want to see Disha with Varun Dhawan together. When asked about this she said, "If producers and directors want to see us together, you will see us together soon."

More than films, Disha is known for her amazing beach body and the fact that she is so pumped about fitness. Giving tips about the same she said, "There are no secrets. You have to work out, work hard…eat clean. " Speaking about what she would love to wear on beach she said, "On the beach I can wear anything…"

Disha is also one of the most sought after celebrities when it comes to endorsing brands. Speaking about the same she said, "I don't know if I have any stardom. I am very fortunate with the brands…Calvin Klein..Pepsi…I am very fortunate because I have loved these brands while growing up. I honestly, genuinely love them so I am very very fortunate I feel."

Also Read: Disha Patani just CONFESSED that her mother stalks her on Instagram!
from BollywoodHungama.com News http://bit.ly/2WGiXNJ