It is difficult to like monsoon, which most of the country looks forward to, when stepping out of your home means trudging through wet grime four columns high just to get some grocery.
Little wonder then that the 400 families residing in the 65 buildings at Jay Bharat Society in Khar (West) approach the season with mixed feelings. They get trapped in their building, which gets submerged each time it rains heavily.
This year, though, civic officials and local corporator Swapna Mhatre claim the flooding will reduce at least by 60 per cent due to improvement works carried out on drains in the area.
Even as the residents are disbelieving of the BMC's claims, activist Surindra Khubchandani, who audited the locality along with DNA, said that this monsoon would be the real test of the improvement works.
"We have nicknamed our area Khar Lake," he said, "because during heavy spells of rain, it resembles a small water body. Just a couple of hours of downpour leaves the entire area immersed in water four to five feet deep. It does not recede for hours," he said.
Recollecting a particularly rainy day last year, Khubchandani said that his building, Paradise, was skirted by four-foot-high rainwater. It severely damaged his car. It also contaminated the building's water tank, leaving the residents to rely on packaged water for weeks.
Khubchandani said the residents living on the back road, which is adjacent to the 3rd Road, are the worst hit. Rainwater enters their houses, and cases of dengue and malaria from the spot also rise. "Several residents like me plan to shift elsewhere rather than spend the monsoon here, as it causes a lot of inconvenience," he said.
As per BMC officials, the low-lying locality collects rainwater from Pali Hill, Linking Road, which is on an elevation. The drains supposed to divert the water to Chamdawadi nullah, and then into the Mithi River through railway culverts, were not wide enough. Their enlargement is what the BMC is working on.
Corporator Mhatre said the work, which should have been done four decades ago, has been taken up and is progressing at a fast pace. "Culverts below railway lines have been desilted four times and will be cleaned twice more. Widening the drains is also under way," she said, but added a caveat. "There may be flooding in this area in the monsoon, but due to the work undertaken, we are certain the water will recede quickly."
She said that by next year, the issue of flooding will be entirely eliminated, as all the drains would have been overhauled.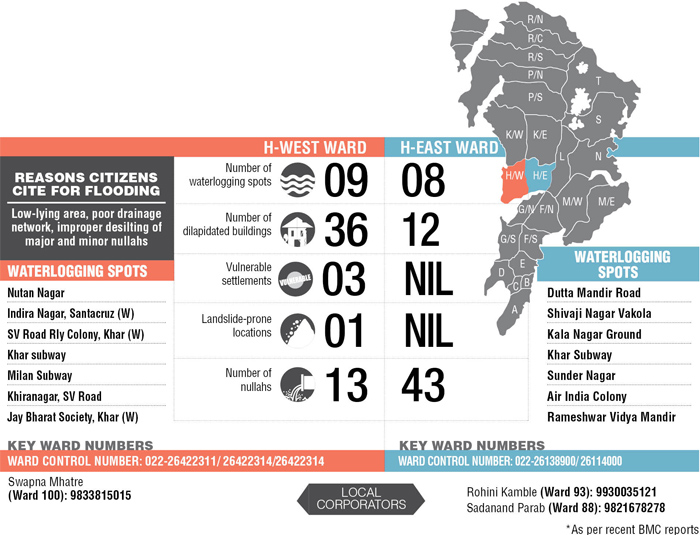 Date updated:
Sunday, 13 May 2018 – 5:30am
Article Images: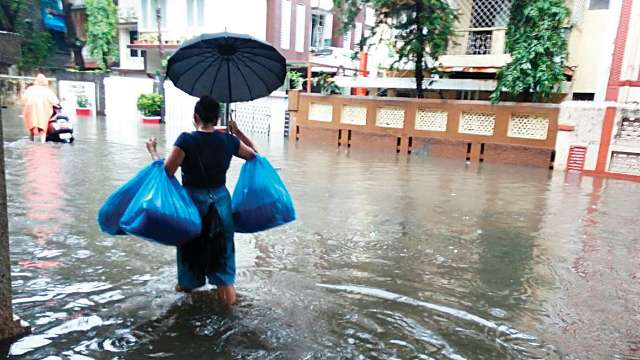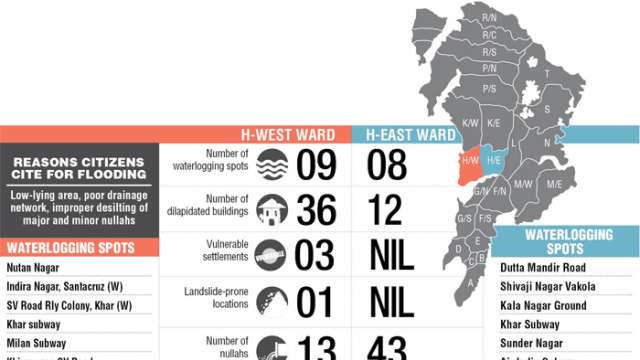 from Daily News & Analysis https://ift.tt/2I95GGO