Gearing up for Assembly election, Congress is leaving no stone unturned to bring into public notice the alleged corruption cases against the ruling party. The latest in the line of scams that the Opposition party has tried to 'expose' is irregularities to the tune of Rs 2,600 crore in Smart City Project. Congress has decided to approach ACB to file a complaint against the Raje government in this regard.
"The government in the name of Smart City is wasting money of the people while there is no work on ground, and whatever work has been done it is of the poor quality. The Smart City agency is uprooting valuable Karauli stone and replacing it with cheaper Dholpur stone. Several irregularities in commissioning development works have been surfaced and even the officials engaged with the project informed me about the same. Hence, the party has decided to expose the scam," said Pratap Singh Khachariyawas, party spokesperson and Jaipur Congress district president. When asked does he have any documents to support the allegations, the leader clarified that he would get all documents soon and even would videograph works being carried out to expose poor quality works. His next plan of action is to approach office of Lokayukta and ACB wherein complaints would be filed seeking a thorough probe.
"These are not mere allegations, I will file a complaint with facts to ACB and Lokayukta," said Khachariyawas, who also argued that government should have invested the money in developing basic infrastructure instead of painting and decorating the city.
'MISPLACED PRIORITIES'
"In Jaipur, 50% colonies have no drinking water supply pipelines and the roads are decorated with potholes causing bumpy rides and accidents wherever you travel across the city," said Khachariyawas.

These works should have been the priority, not painting and decorating. I am surprised why the government did not sanction such huge budget for basic infrastructure which would give relief to all sections of the society," the party spokesperson added.
Date updated:
Tuesday, 8 May 2018 – 5:45am
Article Images: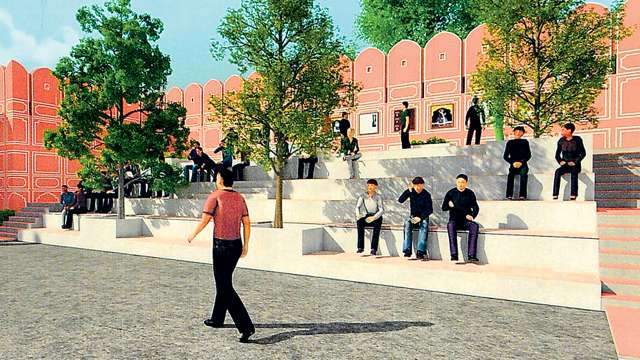 from Daily News & Analysis https://ift.tt/2Ijy3RV