The BMC for the first time has identified seven days when there will be neap tides and the disaster management team will be put on high alert. The seven neap tide days are June 7, July 7, August 19 and 20, September 17, 18 and 19. Neap tide days are when the difference between the high tide and low tide is very less and the Arabian Sea's water level is above the city's storm water drains. This rain water does not flush out in to the sea, thereby flooding the city.
As per the BMC's report on August 29 deluge last year, the neap tide was the only reason for the severe flooding, which halted the city for almost two days, claimed 14 lives and another 12 were missing. The rain water receded only the next morning. On these seven days, BMC's disaster management has informed all agencies like traffic police, fire brigade, BEST, etc., to be on high alert.
Chief Engineer of SWD, V Khandkar said: "When there is a neap tide, the rain water cannot enter the sea, as the difference in the level of low tide and high tide is very less. If it rains during this time, flooding is difficult to prevent. Thus, neap tide days have been declared to create awareness among citizens."
Date updated:
Thursday, 17 May 2018 – 6:10am
Article Images: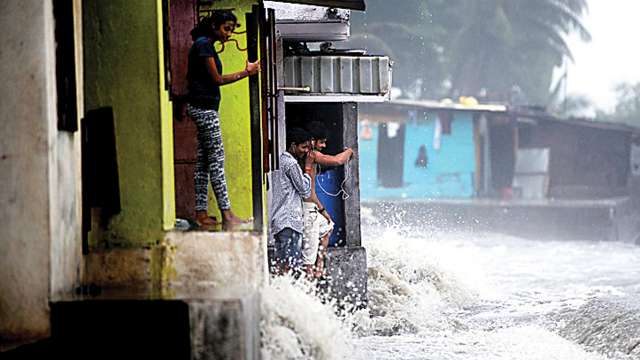 from Daily News & Analysis https://ift.tt/2KrChEz