The mercury reached 44 degrees Celsius on Friday, which was the hottest day of the season in Ahmedabad so far. According to the Met Department, there will be hotter days ahead.
Since 2013, Ahmedabad has recorded more than 44 degrees Celsius in the month of May, barring 2017. The highest maximum temperature recorded in May 2017 was 43.6 degrees Celsius, on 14th and 20th of the month.
On May 21, 2013, the mercury reached 44.3 degrees Celsius. In 2014, May 30th was the hottest day when the mercury reached 44.5 degrees Celsius, and in 2015, it was 18th day of the month when the mercury touched the mark of 44.6 degrees Celsius. In 2016, the mercury touched a record high of 48 degrees Celsius on May 20.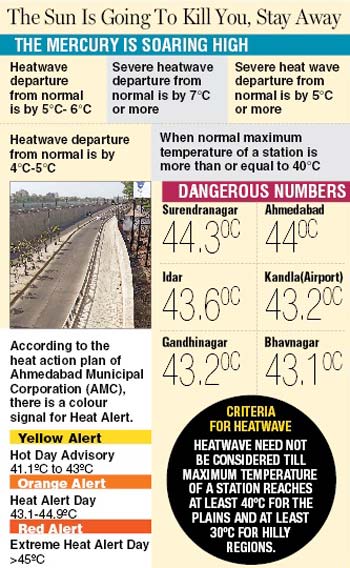 At present westerly to northwesterly winds are prevailing across the state at lower level. For the city, the IMD has predicted clear sky with dry weather. The maximum temperature is expected to remain around 43 degrees Celsius while the minimum temperature will be around 27 degrees Celsius.
Surendranagar recorded the highest maximum temperature in the state on Friday at 44.3 degrees Celsius. The lowest minimum temperature was recorded at Valsad which sizzled at 22.1 degrees Celsius.
EXPERT SPEAK
The temperature in Ahmedabad was around 41 degrees Celsius due to thunderstorm activities in neighbouring states. The winds blowing into Gujarat are coming south Sindh where hot and dry weather persists. The temperature in Ahmedabad will remain the same of rise further in the next two to three days, said Mahesh Palavat, chief meteorologist, Skymetweather.
Heatwave prevails
Heatwave conditions persist in different parts of Gujarat. The mercury is expected to rise as high as 45 degrees Celsius in some parts of the state coming week. "Due to flow of westerly to northwesterly winds, Gujarat will see the maximum temperature rising by one to two degrees. Temperatures may also reach close to 45 degrees Celsius in parts of Surendranagar, Idar and Amreli", said Met Director Jayanta Sarkar. Meanwhile, the Met Department has issued an orange alert for Ahmedabad.
Date updated:
Saturday, 12 May 2018 – 6:20am
Article Images: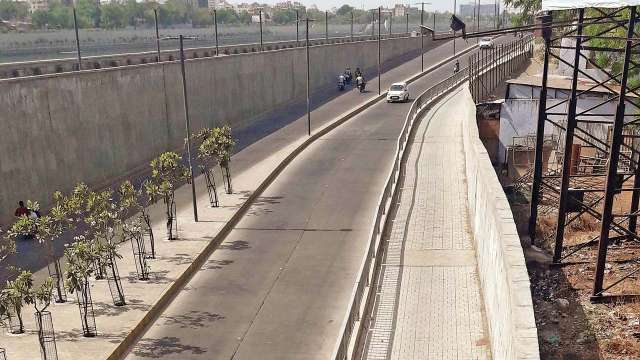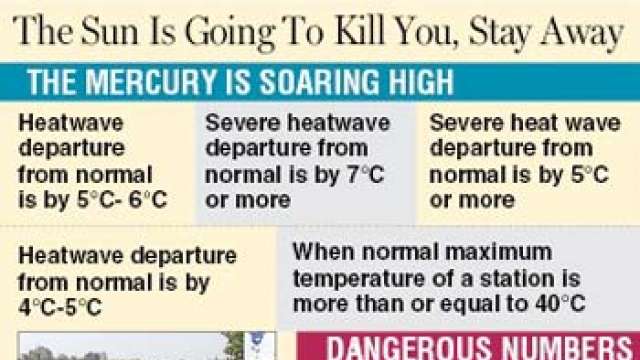 from Daily News & Analysis https://ift.tt/2rIeGrF