The Sharad Yadav faction of the Janata Dal (United) today assured the Delhi High Court that it will desist from using the name and the poll symbol, 'Arrow', of the party till the final decision on their plea against the Election Commission's order rejecting their claim to both.
The assurance was given before Justice Rekha Palli who took it on record and listed the matter for further hearing on July 5.
The undertaking by the Yadav group came in response to the Nitish Kumar faction's application, filed through advocate Gopal Singh, seeking that the other side be restrained from using the party name or symbol at any forum as their plea against the EC order was pending in the high court.
Kumar's faction, also represented by advocates Shivam Singh and Manish Kumar, alleged that Yadav's group was violating the EC's orders of November 17 and November 25, 2017.
Denying the allegation, Yadav's group, represented by advocate Nizam Pasha, said they have not violated the EC orders and will desist from using the party name and symbol during pendency of their plea.
In its November 17 order, the EC had ruled in favour of Kumar's faction with regard to which group was the real JD(U), but the poll panel had not given reasons for arriving at the decision. The poll panel gave a reasoned order on November 25.
The orders have been challenged by the Yadav faction.
Kumar and Yadav had parted ways after the former decided to join hands with the BJP in July, triggering a battle for the control of the party.
Following the rift with Kumar, Yadav had claimed that by ending the alliance with Lalu Prasad's RJD and deserting what was then called the 'grand alliance' or Mahagathbandhan, Kumar had gone against the party's national executive's decision to oppose the BJP.
Date updated:
Thursday, 10 May 2018 – 11:14pm
Article Images: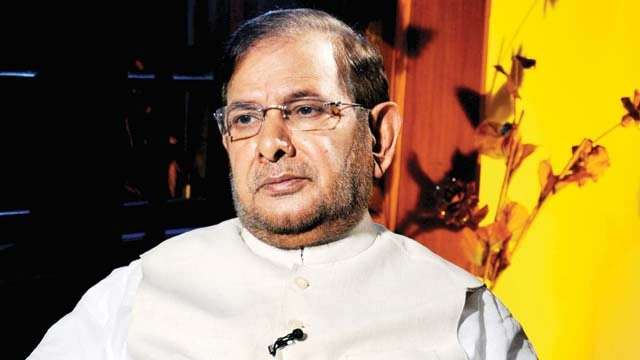 from Daily News & Analysis https://ift.tt/2G3drrO